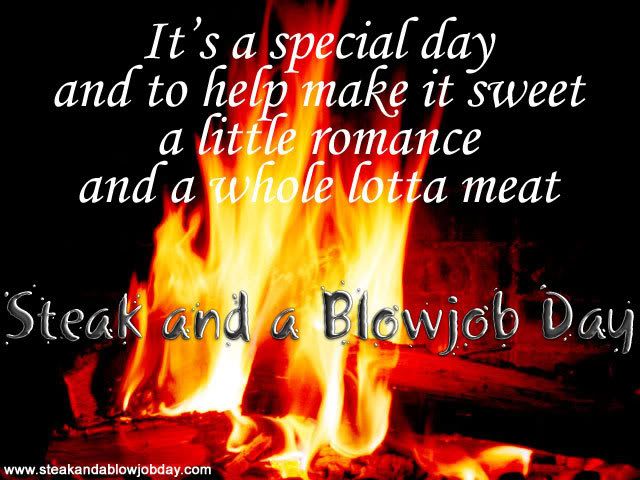 With the untimely demise of my Palm Pilot, I really have been out of sorts in terms of what day it is. I've just been out of sorts altogether since it croaked. My Palm was my lifeline. I feel lost without it.
That being said, I simply forgot that today is
Steak and

Blowjob

Day
. For those of you who don't know, you can click on the link above and read up on it.
Considering that no one bothered with me for Valentines Day, I feel no obligation to bother with anyone on this most sacred of Man-days. Your loss, fellas. I grill a pretty mean steak.
Ironically enough, I did pull a steak out of the freezer last night to grill tonight. I did this without realizing today was a holiday.
Time to marinate my meat!!